Description
Create pixel perfect imagery with the high-end panel quality of the new fully professional large sized NEC M series large format displays. By implementing premium features and focusing on creating impressionable presentation and digital signage experiences, the M series gives customers and elite display option. With the proprietary SpectraView Engine capabilities, these displays offer more color capabilities than ever before. On top of that, these products allow customers the modular capabilities to customize their product based on their needs and applications. The new series contain a full metal mechanical chassis, allowing for a more robust design necessary for commercial applications while maintaining the attractive aesthetics that allow the focus of onlookers to be on what matters - the message. Robust connectivity options allow customers to have up-to-date connectivity options while also allowing for enhanced daisy chain capabilities when tying displays together for video or control signal distribution. The NEC M series boasts 500 cd/m² brightness which is ideal for a majority of high end presentaion applications in corporate, command and control, higher education and healthcare environments when high-end and feature rich displays are necessary to convey important messaging.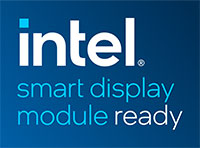 Industrial-strength, premium-grade panel

 

with additional thermal protection, internal temperature sensors with self-diagnostics and fan-based technology, allow for 24/7 operation
4K UHD native resolution

 

allows for crystal clear imagery and messaging that become more vivid and lifelike than ever before!
Landscape and Portrait orientation

 

allows for flexibility of installation dependent on your needs
Integrated DS1-TM01 ATSC/NTSC Tuner

 

in SDM-S Slot
Raspberry Pi Compute Module 4

 

allows for future proof expansion and NEC Mediaplayer support through proprieatry slot
Bidirectional and Full External Control

 

allows for easy integration into control systems via LAN or RS232C
500 cd/m2 brightness

 

and HDR compatibilty will capture the attention of audience in almost any situation
Enhanced Daisy Chain Capabilities

 

through both HDMI and DisplayPort Out Connections
Multi Picture Mode

 

allows for the display to show multiple simultaneous images on the screen at once without the use of additional software or hardware
Failover Capabilities

 

with full Input Detect functionality allow peace of mind as the display will automatically switch to a secondary or tertiary source if the primary source fails
Energy Star 8.0 Certified Product
Full 3 year commercial warranty

 

to allow for peace of mind and protection of your investment
NaViSet Administrator 2

 

Free software solution that greatly eases administration and management of larger display device installations
Payment & Security
Your payment information is processed securely, and we do not store credit card details or access your credit card information.
Discover more NEC Displays
Sharp launches new series of bright 4K Ultra-HD Professional Displays for Commercial Environments
Show more