Description
 Engage them
Inspire collaboration. Deliver information. This responsive Philips Multi-Touch Professional UHD Display is ideal for multi-finger, multi-user applications-from way-finding to presentations. Up to 20 touch points can be active at once.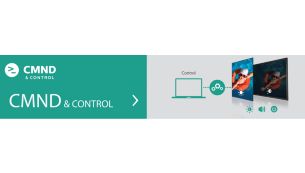 Operate, monitor and maintain with CMND & Control
Run your display network over a local (LAN) connection. CMND & Control allows you to perform vital functions like controlling inputs and monitoring display status. Whether you're in charge of one screen or 100.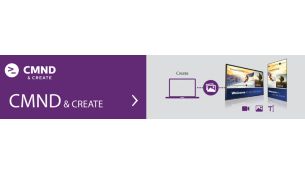 CMND & Create. Develop and launch your own content
Take control of your content with CMND & Create. A drag-and-drop interface makes it simple to publish your own content-whether it's a daily specials board or branded corporate information. Preloaded templates and integrated widgets ensure your stills, text, and video will be up and running in no time.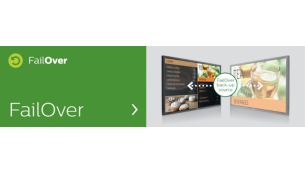 FailOver ensures content is always playing
From waiting room to meeting room, never show a blank screen. FailOver lets your Philips Professional Display switch automatically between primary and secondary inputs ensuring content keeps playing even if the primary source goes down. Simply set a list of alternate inputs to be sure your business is always on.
CMND & Deploy. Install and launch apps remotely
Quickly install and launch any app-even when you're off-site and working remotely. CMND & Deploy lets you add and update your own apps, as well as apps from the Philips Professional Display App Store. Simply scan the QR code, log in to the store, and click on the app you want to install. The app is automatically downloaded and launched.
Internal memory. Upload content for instant play
Save and play content without the need for a permanent external player. Your Philips professional display has an internal memory, which allows you to upload media into the display for instant playback. The internal memory also functions as a cache for online streaming.
Android SoC processor. Native and web apps
Control your display via an Internet connection. Android-powered Philips Professional Displays are optimized for native Android apps, and you can install web apps directly to the display too. A new Android 8 ensures the software is kept secure and remain to the latest specification for longer.
Payment & Security
Your payment information is processed securely, and we do not store credit card details or access your credit card information.