Description
Lightweight, patented carbon fiber construction
1.9 & 2.6mm pixel pitch LED video wall
2.6mm pixel pitch LED floor
Excellent on-camera performance
Compatible with video controllers from Brompton & Colorlight
High Dynamic Range content ready
Wide color gamut with available DCI-P3
Planar® CarbonLight™ VX Series is comprised of carbon fiber-framed indoor LED video wall and floor displays with exceptional on-camera visual properties and deployment versatility for a wide variety of installations, including virtual production and extended reality.
Planar® CarbonLight™ CLI VX Series video walls feature narrow 1.9mm or 2.6mm pixel pitch and Planar® CarbonLight™ CLF Series features 2.6mm pixel pitch, one of the finest in the industry for an LED floor. 
Planar CarbonLight VX Series' visual and mechanical properties are conducive to cinema and broadcasting as on-camera background scenes. The displays beautifully supplement green screens and integrate with XR stages.
Their wide color spectrum, narrow pixel pitches, fast frame and refresh rates deliver excellent in-person and in-frame visual performance. Average in-person viewers can feel comfortable viewing the video wall from as close as 10 ft. without seeing individual pixels, while those seeing it in media will feel enveloped in the scene as if they were on location.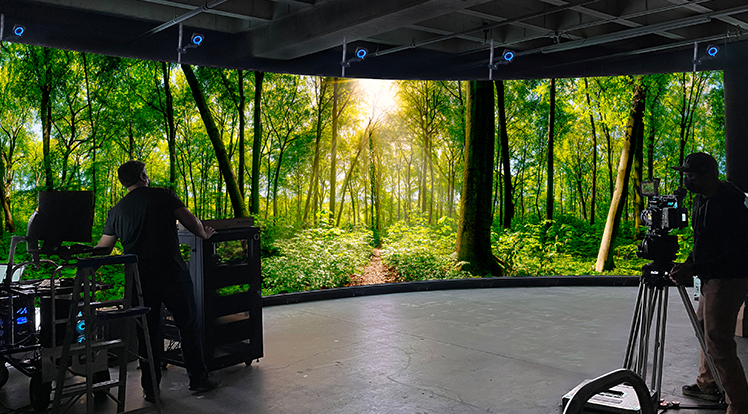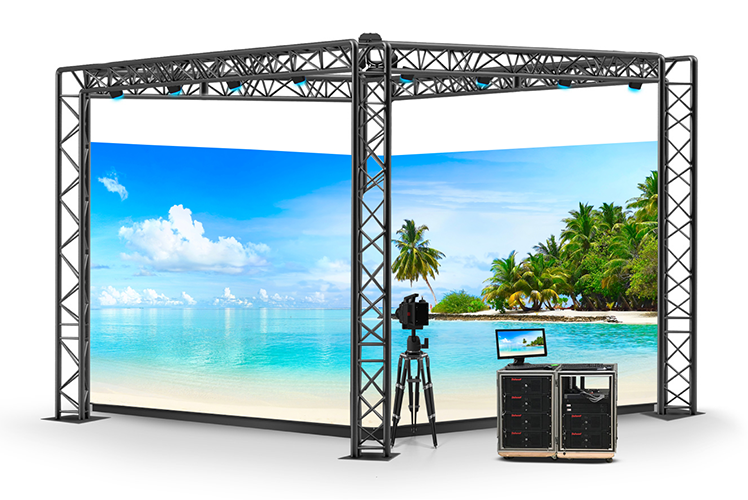 Planar CarbonLight VX Series features thin, square (500x500mm) carbon fiber frames. Its light weight and Planar CarbonLight bracketry enable quick assembly and teardown for fast-paced applications. Individual cabinets can be removed and installed anywhere within the video wall or floor, without disrupting the overall layout, while front-side (top-side) installation and service make module extraction simple if maintenance is required. These attributes are particularly valuable for production studios that may need set change flexibility.
Planar CarbonLight CLI VX Series - Video Wall
Hang, stack from the ground, or wall mount
Beveled edges can create 90-degree corners
Alignment pins ensure the video wall is flat
Facet cabinets for concave or convex curved walls 
Planar CarbonLight CLF VX Series - LED Floor
Cabinets sit on ground rails
High-strength, layered wear-proof mask extends usability and appearance
Withstands loads up to 1,102lbs (500kg) per display
Camera & Color Compatibility
Cameras and other technology used in filmmaking, television production and broadcasting use various input timings. Planar CarbonLight VX Series has advanced Genlock capabilities to ensure it can synchronize with a variety of cameras. It is compatible with each of the typical frame rates between 24Hz and 144Hz, and frame multiplication, virtually eliminating common video recording challenges.
Similarly, the video wall displays facilitate precise color adjustment to fine tune colors, correct dark scenes and enhance imagery detail.
Planar CarbonLight VX Series displays offer wide color spectrum for on-camera video applications requiring wider color gamut, including Rec. 709 and DCI-P3. The displays are ready for High Dynamic Range content with support for both HDR10 and the less common HLG formats.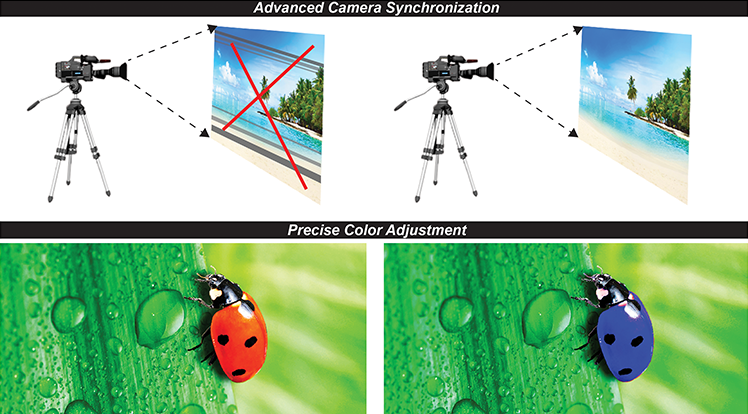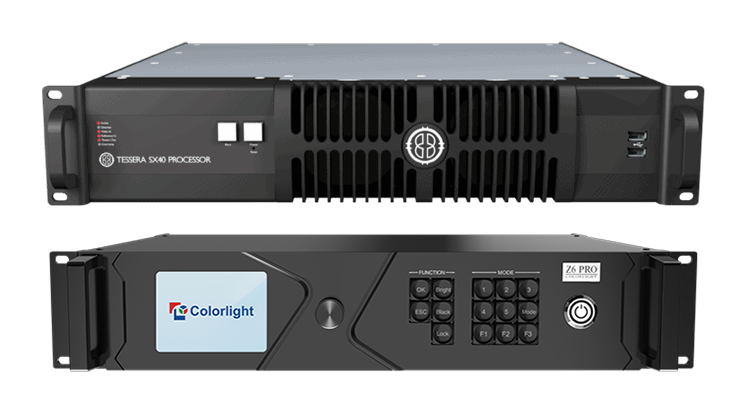 Planar CarbonLight VX Series has the essential features broadcast and film production companies require for today's on-camera display needs. It is compatible with multiple video controller processing options from Brompton Technology® and Colorlight. Benefits and functions include:
Exceptionally Accurate Color
HDR Ready
Smooth Motion with Low Latency
Frame Remapping
Grayscale Trimming
Payment & Security
Your payment information is processed securely, and we do not store credit card details or access your credit card information.