Description
27" touch screen monitor with 1920 x 1080 resolution
IPS edge-lit LED LCD
Smooth edge-to-edge glass surface
10-point simultaneous multi-touch capability
Unique, easy-to-use Helium Desk Stand
Supports both portrait and landscape orientation
Built-in HD webcam and microphone
27" Touch Screen Monitor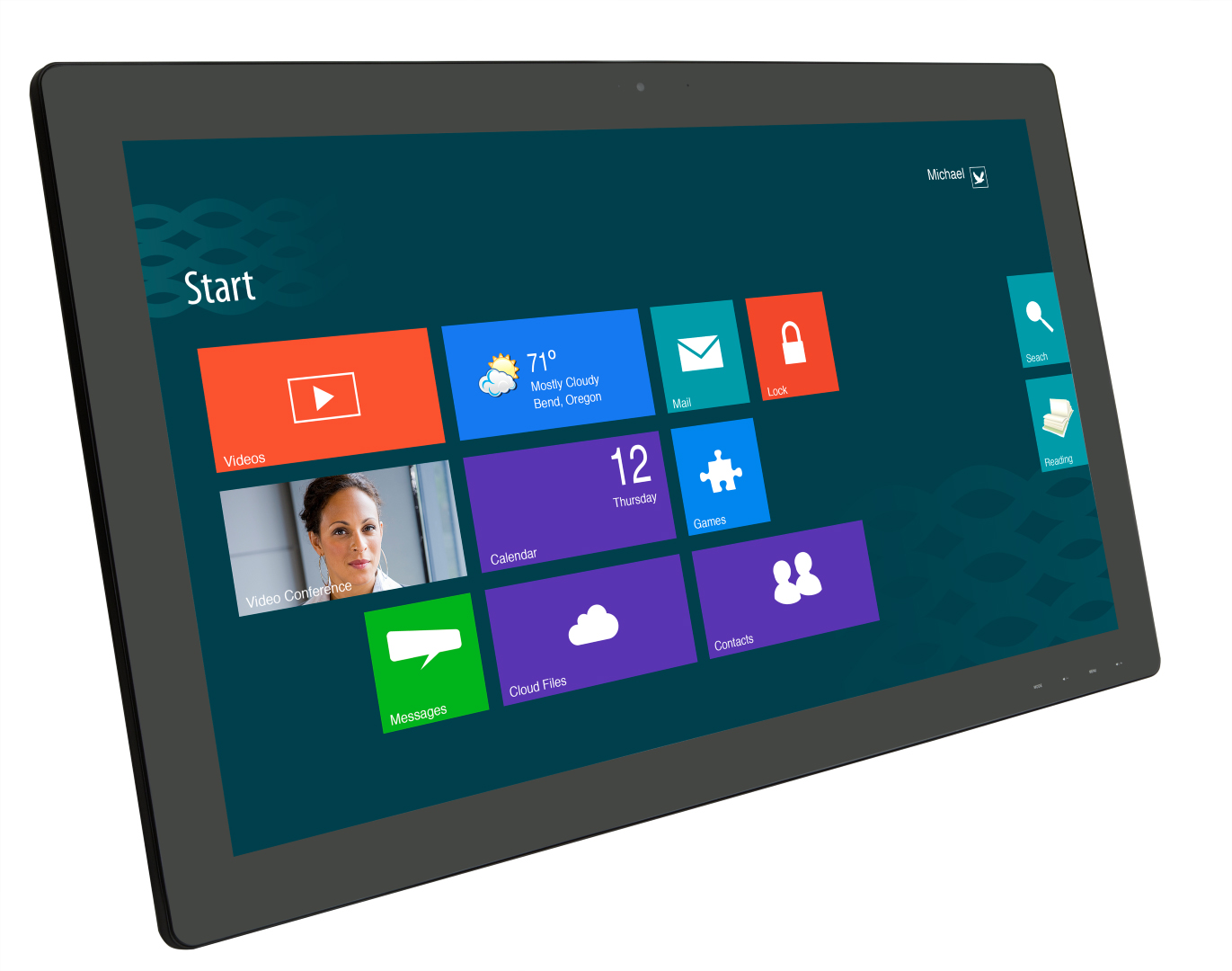 The Planar® Helium™ PCT2785 is a 27" Full HD resolution (1920x1080) widescreen IPS LED backlit LCD touch screen desktop monitor with 10-point simultaneous multitouch capability, integrated USB hub and adjustable desk stand.
Planar Helium PCT2785 delivers an excellent touch solution for businesses, small office, home office or enterprise applications.
Multi-Touch Technology
The Planar Helium PCT2785 uses projected capacitive technology that registers up to 10 simultaneous touch points using either a finger or a passive stylus. With this interactive technology, Planar Helium Series touch monitors are extremely fast and accurate when browsing the web, scanning through emails, editing photos or working on graphic design projects. The Planar Helium PCT2785 is designed to take advantage of the features of Microsoft Windows® 10, which works seamlessly with multi-touch technology.
Blue Light Reduction
Studies have shown that prolonged exposure to blue light can damage r eyes because blue light has a short wavelength and produces a higher amount of energy. The Planar Helium PCT2785 incorporates blue light reduction presets so varying blue light levels, depending on the activity, enhances visual comfort when viewing the display for extended periods of time.
Stand Flexibility
The Planar Helium PCT2785's Helium™ Desk Stand is a sleek , easily adjustable, and ergonomically-friendly stand that can transform from completely flat to up to a 70° tilt, creating the ultimate touch experience on the desktop in both portrait and landscape orientations.
Built-In Inputs & Connectivity
A Full HD webcam, microphone and a USB hub are built into the Planar Helium PCT2785 to connect other peripherals directly into the monitor. Multiple video inputs are also available including analog, HDMI and DisplayPort – offering easy plug-and-play engagement to already-existing workspaces.
Payment & Security
Your payment information is processed securely, and we do not store credit card details or access your credit card information.