Description
Luxury Living
Visual Impact
Going out on the town for a night at the theater or attending a major sporting event was the pinnacle of entertainment for more than a century, but in recent years interests and circumstances have shifted, and staying in has increasingly grown in popularity. Planar—the longtime leader in fine pixel pitch LED with thousands of installations across the globe—is making it even more compelling to stay in, with Planar® Lifestyle Displays. From cinema content to motion-based digital art, these professional-grade displays enrich distinctive spaces with vibrant, high-resolution canvases for creative expression and entertainment. Leading-edge technology, design adaptability and the slimmest profiles ensure they seamlessly integrate with architectural elements and complement interior decor.
Experience Matters
Planar appreciates the unique nuances of high-end living and has a long history serving the market. With headquarters and manufacturing in Oregon, and many regionally-located, professional product experts located across North America, Planar is uniquely positioned in the industry to provide professional top-shelf installation and service on site. Planar Lifestyle Displays are backed by a team of highly trained and experienced pre-sales, installation and post-sales specialists who collectively form a one-stop-shop to address unique needs from design to deployment and maintenance.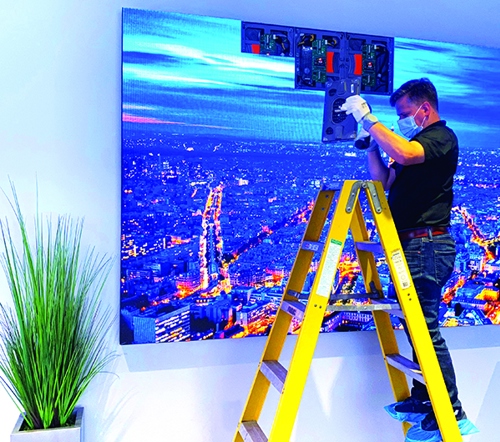 Elite Service
LED Planar Lifestyle Displays include Planar Elite Installation and Commissioning; premium services designed to deliver perfect installation while maximizing efficiency and minimizing client disruption. The Planar Elite Technical Service Team is comprised of experienced, specially trained service technicians who have both technical expertise and a professional Code of Conduct. They provide proper product installation and commission the display to best meet usage requirements and physical environmental factors, to ensure content continually looks its best.
Payment & Security
Your payment information is processed securely, and we do not store credit card details or access your credit card information.