Description
Complete Direct View LED Video Wall ready to install
Available in four convenient 16:9 diagonal sizes: 109", 137", 164", 219"
Seamless LED display wall
Package optimized for Full HD and 4K resolutions 
Easy, Off-the-Shelf LED Video Walls
The Planar® TVF Complete™ Video Wall display reduces the time, complexity and cost of designing and installing an LED Video Wall.  Simply select the video wall size that best suits the environment and application, and receive the complete package of LED display cabinets, video controller, cables, spare modules, wall mounts, trim and remote control, all included.
Planar TVF Complete is configured using the popular Planar® TVF Series LED video wall displays which feature a high resolution, stackable and cableless design. With the ability to deliver standard Full HD, Double Full HD or 4K resolution walls in various sizes, finding the video wall display to fit your space is easy.
Just the Right Size
The Planar TVF Complete Video Wall optimizes efficiency with seven pre-packaged solutions in five popular sizes: 109". 137", 164", 198" or 219". All models, aside from the 198" model, feature a standard 16:9 aspect ratio, ideal for HD and 4K video content. The wide-view 198" model features a 32:9 aspect ratio that enables users to display two sources side by side at native HD resolution or in a range of other useful windowing layouts.
These diverse sizing options ensure there's a model for any space with desired viewing distances between 7' and 20' (2.1m-6.1m). 
Of course, if none of those video wall sizes is quite right, custom sizes and resolutions of Planar TVF Series are also available.
One Powerful Package
Each video wall features a compact and scalable Planar® WallDirector™ Video Controller (VC) and Planar® WallDirector™ Software to drive the video wall at native resolution with smooth scaling and content windowing. The WallDirector Software supports processor monitoring, alerts and easy creation and recall of windowing layouts on the video wall.
Planar TVF Complete includes multiple video inputs, with HDMI2.0 and HDCP2.2 at 4K@60Hz. A redundant power design in the display safeguards from unexpected interruptions and downtime ensuring continuous operation.
Accessibility Matters
Planar TVF Complete Video Walls feature front-side installation and serviceability for easier access and installation versatility. With front-access and install depth of less than four inches, organizations can place the video wall against the room wall, minimizing the solution footprint and maximizing floor space. Organizations can also better accommodate individuals with disabilities as the solution is designed for compliance with the Americans with Disabilities Act (ADA) Standards for Accessible Design.
Planar EverCare Lifetime Warranty
Planar TVF Series video wall displays come with the Planar® EverCare™ Lifetime Limited Warranty, which means everything from the sub-pixels to the Controller is covered for as long as the video wall is used in a fixed location. 
Industry Awards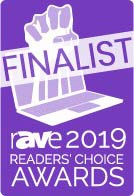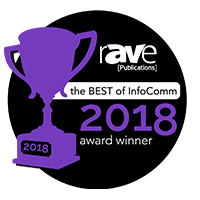 Payment & Security
Your payment information is processed securely, and we do not store credit card details or access your credit card information.