Description
Complete Direct View LED Video Wall ready to install
Available in four convenient 16:9 diagonal sizes: 109", 137", 164", 219"
Seamless LED display wall
Package optimized for 4K resolutions 
Built for beauty and always-on use, the award-winning Planar® TVF Series provides visual excellence for every application with fine pixel pitches from 0.9 to 1.26 millimeters. Its front service, cableless, building-block style design gives new meaning to multi-functionality and reduces the complexity of installation and vertical alignment. Planar TVF Series is TAA Compliant and includes the unmatched Planar® EverCare™ Lifetime Limited Warranty.
One Powerful Package
Each video wall features a compact and scalable Planar® WallDirector™ Video Controller (VC) and Planar® WallDirector™ Software to drive the video wall at native resolution with smooth scaling and content windowing. The WallDirector Software supports processor monitoring, alerts and easy creation and recall of windowing layouts on the video wall.
Planar TVF Complete includes multiple video inputs, with HDMI2.0 and HDCP2.2 at 4K@60Hz. A redundant power design in the display safeguards from unexpected interruptions and downtime ensuring continuous operation.
Accessibility Matters
Planar TVF Complete Video Walls feature front-side installation and serviceability for easier access and installation versatility. With front-access and install depth of less than four inches, organizations can place the video wall against the room wall, minimizing the solution footprint and maximizing floor space. Organizations can also better accommodate individuals with disabilities as the solution is designed for compliance with the Americans with Disabilities Act (ADA) Standards for Accessible Design.
Planar EverCare Lifetime Warranty
Planar TVF Series video wall displays come with the Planar® EverCare™ Lifetime Limited Warranty, which means everything from the sub-pixels to the Controller is covered for as long as the video wall is used in a fixed location. 
Industry Awards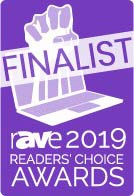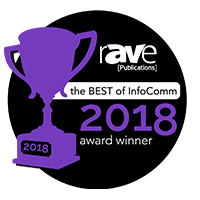 Payment & Security
Your payment information is processed securely, and we do not store credit card details or access your credit card information.